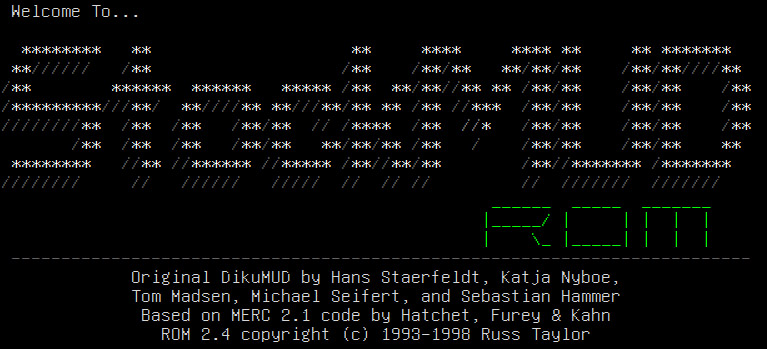 The StockMUD project is aimed at maintaining an active connection for MUD games that adhere very close to their stock states.
As of right now, StockMUD [ROM] is the only one running, but tentative plans include setting up instances of Merc and Diku.
This version of ROM is using QuickMUD since it contains many under the hood improvements that make the game more stable.
Connection info:
host: stockmud.com
port: 5000

Discord invite link:
https://discord.gg/pBxt7F8